Harbison Walker International - North America's Largest Refractory Materials Manufacturer and Distributor
While HarbisonWalker has closed numerous US and Canada locations, they are still North America's leading manufacturer of refractory products and Harbison Walker International (HWI) offers more pick-up locations (see list below) than any other refractory brand.
IMPORTANT NOTICE FOR BRICKWOOD CUSTOMERS: If you are building one of our DIY fire brick pizza oven kits like the Mattone Barile or Mattone Barile Grande, it's important to note that HWI prices for fire brick run $2 - $3 HIGHER than similar fire brick found at your local Landscape & Masonry Supply Store. For example, if you need 200 fire brick and the HWI fire brick is $2.50 more than your local landscape supply fire brick, you will save $500 by purchasing the locally sourced fire brick (and you're supporting a small / local business).
Find a Refractory Materials Dealer by City or Zip Code - This link will show you where to find both (Manufacturer AND Distributor) by City or Zip Code.
Pallet / Delivery Options (Money Saving Tips) - If pick-up is not an option, you can have your pallet of refractory materials delivered. This page shows you the different delivery options and how to save the most money on your delivery.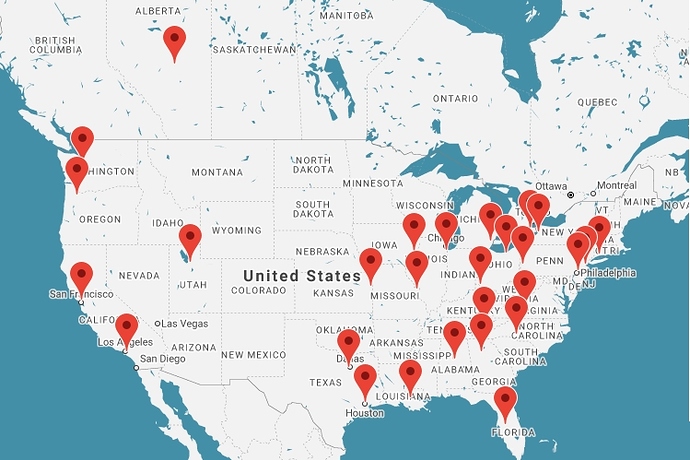 Alabama
Birmingham, AL GSC
2595 Ensley-Pleasant Grove Road
Fairfield, AL 35064
205-788-1685
California
Richmond, CA GSC
776 Market Avenue
Richmond, CA 94801
510-236-7415
Santa Fe Springs, CA GSC
11042 Forest Place
Santa Fe Springs, CA 90670
562-942-2151
Florida
Lakeland, FL GSC
3225 Reynolds Road
Lakeland, FL 33803
863-669-1040
Georgia
Doraville, GA GSC
300 Piedmont Court
Suite 300F
Doraville, GA 30340
770-448-6266
Illinois
Rock Island, IL GSC
2832 5th Street
Rock Island, IL 61201
309-283-0133
Kansas
Lenexa, KS GSC
9734 Pflumm Road
Lenexa, KS 66215
913-888-0425
Louisiana
Gonzales, LA GSC
9380 Ashland Road
Suite 140
Gonzales, LA 70737
225-644-2111
Michigan
Romulus, MI GSC
28777 Goddard Road
Suite 201
Romulus, MI 48174
734-955-6025
New York
Cheektowaga, NY GSC
575 Ludwig Avenue
Cheektowaga, NY 14227
716-692-1761
North Carolina
Charlotte, NC GSC
6600 Northpark Blvd
Suite E
Charlotte, NC 28216
704-599-6540
Ohio
Batavia, OH GSC
4065 Clough Woods Drive
Unit A
Batavia, OH 45103
513-576-6240
Oregon
Tualatin, OR GSC
21051 SW 115th Avenue
Tualatin, OR 97062
503-656-2854
Pennsylvania
Leetsdale, PA GSC
C/O Buncher Industrial Dist
Ave B, Building #14-A
Leetsdale, PA 15056
412-741-3200
Trevose, PA GSC
4667 Somerton Road
Suite A
Trevose, PA 19053
215-364-5555
Tennessee
Knoxville, TN GSC
2847 John Deere Drive
Suite 104
Knoxville, TN 37917
865-546-4930
Texas
Dallas, TX GSC
4585 Mint Way
Dallas, TX 75236
214-330-9243
Houston, TX GSC
4845 Homestead Road
Suite 500
Houston, TX 77028
713-635-3200
Utah
Salt Lake City, UT GSC
2594 South 3600 West
Suite D
West Valley City, UT 84119
801-886-0545
---
- CANADA -
Ontario
Smithville, ON GSC
2689 Industrial Park Road
PO Box 160
Smithville, ON L0R 2A0
905-957-4564
Harbison Walker Locations - Updated 9.9.23