I did some research and found a company that did custom covers for all sorts of things: https://www.alcocovers.com/
They did a cover for my oven. I thought the cost reasonable, since it was custom built; $325.
This is the completed oven; minus the covering of the cinder blocks on the base. I added about a foot to the front for a work space.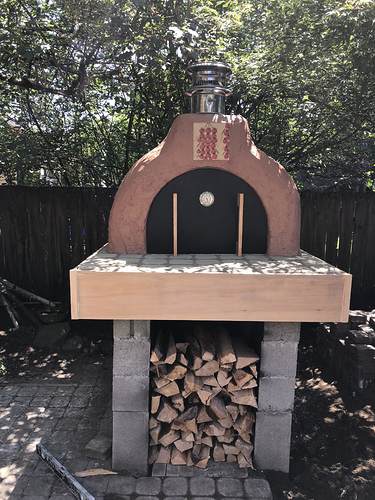 Here's the oven with the cover: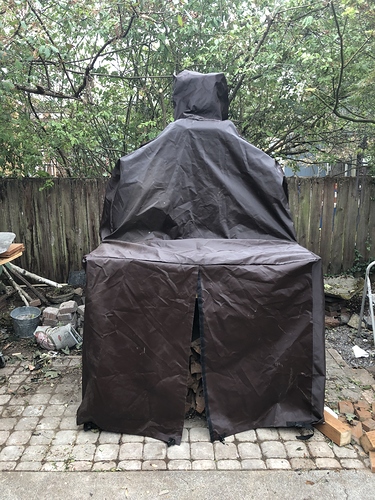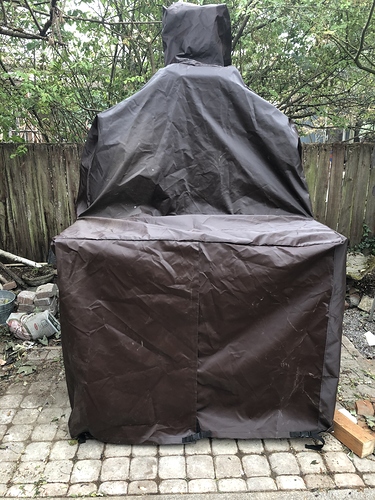 The first shows the opening in the front, which makes it way easier to get over the oven. I choose velcro closures.
The second is with the front closed off.
It took about 5 minutes for two of us to get the cover over the oven.
I'm very happy with the cover.