To fix hair line exterior cracks on the front what type of tube repair do you recommend.
Hi Wally,
Just need a little more information: when you say "the front," do you mean stucco or firebrick? It makes a difference.
A good clear photo would help here as well.
Glad to help once you clarify!
Hello Wally,
Thanks for sending the pic (below).
The next time your fire up the oven (and those joints start to open a bit), simply insert some high-temp mortar from a tube into those joints - try to only get mortar in the joints and wipe off any excess mortar. As the oven cools, it will create a very tight bond and fill that crack.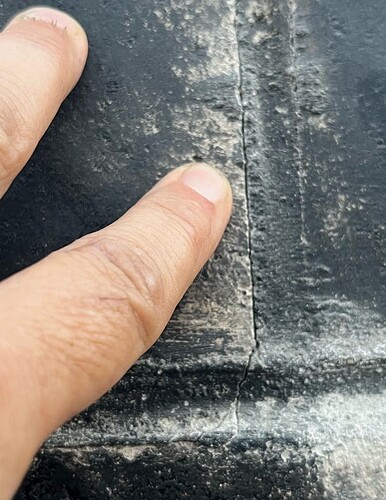 I just noticed after my oven heats up, I have the same issue. I just ordered grey high temp mortar in a tube. I will give it a try.