I finally reached the next milestone with my oven: the barrel is complete and I removed the foam form.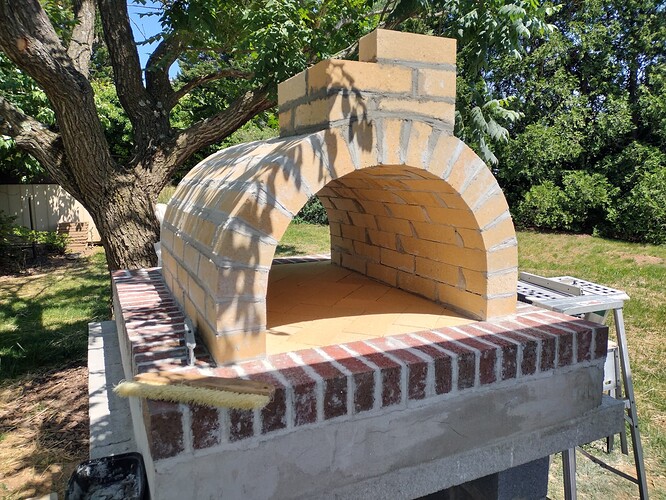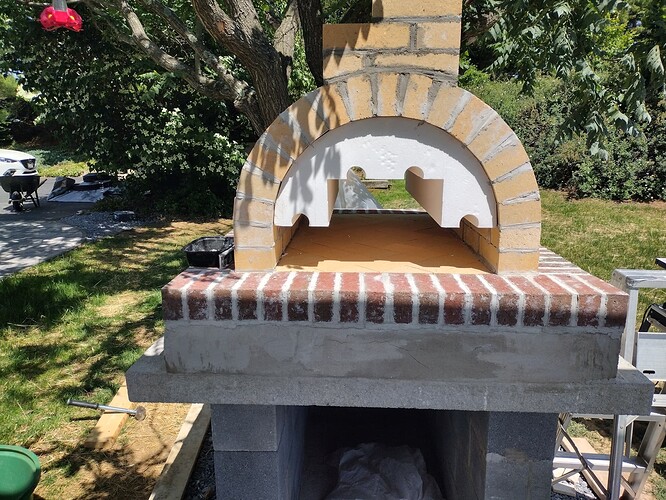 I removed the form before building the back wall. This has been my plan, and it made removal very easy for me. I simply knocked the attached legs of the form out from under the arch portion of the form. I used one of the 2x6s that I had used to build the base and a hammer to knock out the legs of the form through the length of oven (back to front). It only took a couple of minutes. After removing both legs, I simply gave the arch form a tap and it dropped to the floor for removal. I'm sure others have taken a similar approach but thought I would share my experience.
I also completed the chimney, which for me was the most challenging due to brick cuts required. I was able to make them with a small table saw and an angle grinder, but it was time consuming. On to the back wall!
Greg